Our Diesel cars are market with yellow background
prices in
EURO

car types

special offers
for all other month
(winter: 10 to20%)

special offers
1st July to
30th September

Fiat Panda a/c

199
per weeke

239
per wwek


Hyundai i20 a/c

239
per week

269
per week

Peugeot 208 a/c

249
per week

279
per week

Toyota Yaris a/c

Start-Stopp-System

249
per week

289
per week


Fiat Punto Grande
a/c


259
per week



299
per week


car types

special offers
for all other month
(winter: 10 to20%)

special offers
1st July to
30th September

top


Peugeot 301
a/c

269
per week

339
per week


Peugeot 301
Diesel a/c

299
per week

349
per week


Fiat Tipo a/c

319
per week

349
per week

399
per week

479
per week



Limousine Fiat Linea
Diesel a/c

299
per week

369
per week



Ford Focus a/c


Start-Stopp-System

339
per week

409
per week



Fiat 500 L
Diesel a/c

339
per week

409
per week

Limousine
Opel Insignia


a/c

379
per week

479
per week

Fiat 500 X
Diesel a/c

349
per week

449
per week

car types

special offers
for all other month
(winter: 10 to20%)

special offers
1st July to
30th September

top

Suzuki Jimny - Cabrio
4x4

(older cars)


339
per week


379
per week

349
per week

399
per week

SUV Peugeot 2008
a/c

369
per week

449
per week

Luxury equipment


SUV Fiat Freemont
Diesel a/c

Luxury equipment

599
to
699
per week

Luxury equipment


799
per week

.

Cabrio Citroen Pluriel


4 people

a/c

299
per week

369
per week


Fiat 500 Cabrio
a/c

Start-Stopp-Automatik

339
per week

389
per week

Opel Astra Cabrio


4 people

a/c

449
per week

529
per week

car types

special offers
for all other month
(winter: 10 to20%)

special offers
1st July to
30th September

top


Fiat Doblo


7-seats

a/c

429
per week

449
per week



Fiat Doblo
Diesel

, 7-seats

a/c

Start-Stopp-Automatic

489
per week

529
per week

Fiat Scudo


9-seats

a/c

459
per week

499
per week

more luggage space !
Fiat Scudo
Diesel

, 9-seats

a/c

549
per week

629
per week

car types

special offers
for all other month
(winter: 10 to20%)

special offers
1st July to
30th September

top



Fiat Punto Evo


Automatic

a/c

Start-Stopp-Automatic

339
per week

399
per week



Fiat Idea a/c


Automatic + normal

339
per week

399
per week



Fiat Tipo

automatik

mit Klimaanlage

399
per week

479
per week
no agent / broker:
book directly
our car hire

We are a small, middle class family business and we work on their own responsibility and management, not for large foreign companies. We pay all taxes for our sales here in Crete .
You thereby ensure (at a car rental reservation with us) to boost the economy in Crete and not like other internet services through intermediaries, where most of the money stays abroad and here to Crete goes not much money.
Our prices are transparent and fair, including all necessary of insurance, without percentage excess, no bail, you do not need a credit card and can pay in cash upon arrival.
For more see INFO .
Thank you in advance for your trust.

---
For more or less days than 7 please aks by email for an individual offer and let us know the exactly rental period.

for further » »

« « informations
and your online booking click on contact.
all prices for online reservation only

We bring the cars to
ports, aiports, hotels, apartments, appartements,
studio, holiday houses, vacation houses, bungalows, apartements and villas,

Heraklion, Iraklion, Chania, Hania, Rethymnon, Rethimnon, Ierapetra, Sitia, Lassithi, Agios Nikolaos, Sissi, Gouves, Gournes, Makri Gialos, Annalipsis, Makrygialos, Mirthos, Myrthos, Mirtos, Elunda, Elounda, Malia, Chersonissos, Hersonissos, Bali, Paleochora, Frankokestello, Agia Galini, Matala, Lendas, Lentas, Bali, Baliou, Myrthios, Georgioupolis, Agia Galini, Matala, Xerokampos, Keratokampos, Palekastro,
... and all other places...
take the limited offers now
and start to explore Crete
Crete car rental car hire Prima
!!!
Our last-minute offers you can get from the 10th until the last day befor your rental period.
Always also newest models:
Fiat Panda, Fiat 500 C, Fiat 500 Cabrio, air condition, Fiat Punto, Hyundai Getz, Hyundai i20, Toyota Yaris, Fiat Punto Grande, Fiat Punto Cabrio, Citroen Pluriel Cabrio, Peugeot 206 Cabrio, Coupé, Opel Astra Cabrio, Limousine Opel Insignia, Limousine Fiat Linea, Ford Focus,
Fiat Multipla 6 seats, Fiat Scudo 9 seats, Fiat Doblo 7 seats, Fiat Idea automatic, Hyundai Accent automatic,
Fiat Albea, Hyundai Atos, Limosine Hyundai Elantra, Opel Stars Cabrio,
Jeep Cabrio Suzuki Jimny, Jeep Cabrio Suzuki Samurai, Jeep Cabrio Suzuki Vitara, Jeep Suzuki x90, all Jeeps with 4-wheel-drive, 4x4
hard top, open top, cabrio, CD-player, radio, economy cars, middle class, family cars, limousine, coupé, mini, subcompact, compact, full sice, mini van, convertible, luxury, ...
Always also newest models:

We are a small greek company and we work on our own responsibility and management, not for large foreign companies. We pay all taxes in Greece.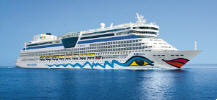 Special service: delivery just for 1 day to AIDA at port Heraklion !!
(AIDAdiva, AIDAprima, AIDAsol)
>> ask for the car prices <<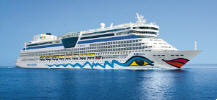 Or do you come with MSC-Cruises to Heraklion?
For example with MSC Fantasia?


no agent / broker:
book directly
our car hire
top